Add products by adding codes
Enter the product codes that you want to add to the basket in bulk (after a comma, with a space or from a new line). Repeating the code many times will add this item as many times as it appears.
WATER BOTTLE - A PRACTICAL AND ECOLOGICAL GIFT FOR EVERYONE, NOT ONLY IN SUMMER.
2021-05-20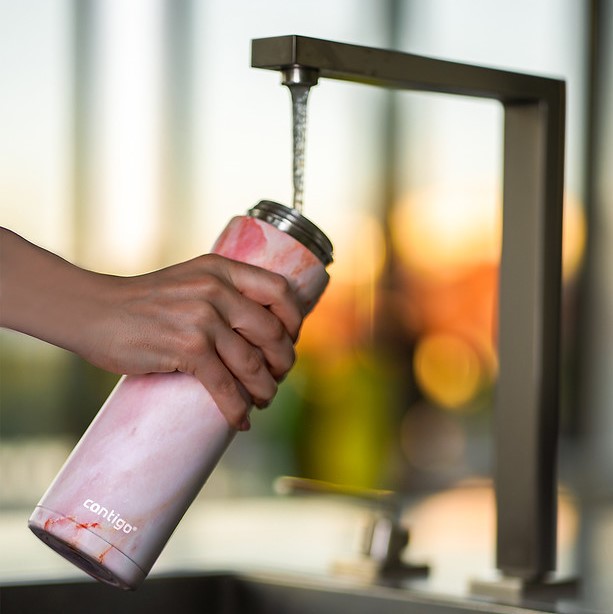 The smooth functioning of the entire body and good brain function depends on proper hydration. Experts recommend drinking 1 to 2.5 liters of water a day (the amount depends mainly on how much you sweat).
Disposable bottles, lids, and cups are the No.1 waste found on seashores.
You can easily contribute to at least a partial reduction of plastic waste. Just choose a durable, functional, and aesthetically pleasing reusable water bottle as a corporate gift and accompanying it with a few words of encouragement to change your consumption habits to more ecological and healthy ones. Such a corporate gift will not be just another gadget but will become a valid element of your company's CSR policy.
When you choose a water bottle for your external or internal customer, try to imagine who will use it and under what circumstances. We suggest a few variations:
Working at a desk
Many devices and objects that you keep on a desk could be damaged if a liquid spill accidentally. Therefore, to be safe and sure that nothing will spill, even if you inadvertently knock over a laptop bottle, that bottle must be leak-proof.
The best bottles for this purpose are those with Autoseal™ technology, which means that firstly the bottle is 100% leak-proof, and secondly, water comes out of it only when you press the button, and it closes when you release it. If you choose a bottle made of stainless steel, it will additionally, have thermal properties - meaning the liquid will be at the right temperature for a long time.
In addition to a reliable seal, you can also consider that the bottle should comply with the office dress code, i.e. it should be simply elegant or designer. We particularly like the Contigo Couture Chill models.
Physical activity
When training, it's best to take a lightweight, unbreakable and crushproof bottle made of durable Tritan, which is easy to drink out. During intense exercise, the body sweats more and loses more water. Therefore, it matters to have the proper capacity, at least 720 ml, which is enough for a whole training session or an afternoon cycling trip. The cap should have a practical mouthpiece plug, which ensures hygiene during use (when you finish drinking, you put the mouthpiece away - no dust or sand will stick to it). Ideal situation - bottle operating with one hand and without tilting your head back. It is possible with the Autospout technology used in Ashland and Chug bottles. All discerning fans of active life will appreciate it. You can choose from a variety of colours - there's sure to be one to match your brand colour scheme.
City life
Work and training are not enough. For everyday use, smaller volumes in stylish colours and shapes will fit into your handbag. They must be 100% leak-proof and easy to clean, such as the Contigo Matterhorn and Dr.Bacty and Kambukka bottles made of stainless steel. Their thermal properties allow you to enjoy the right temperature of the liquid for a long time. The wide thread enables you to throw in ice cubes or fruit. You can also transport your favourite smoothie in them. The ergonomic handle makes it comfortable to carry the bottle in your hand and protects the cap from accidental dirt or loss. It is an interesting proposal for design lovers who will appreciate both practical values and the beauty of these bottles.
We can print or laser engrave your logo and other graphic mark or text on all of those bottles. You can ask for details by sending us a message: b2b@redbird.de.