Red Bird has been operating since 2001.
We were responsible for the distribution of Jackpot & Cottonfield brands for the corporate client segment.
In the following years we expanded this offer with such brands as Henri Lloyd, Camel, Mello's, Samas, Ecco.
Currently we are the distributor in the retail and corporate channel for the following brands:

We are a distributor for B2B customers of the German brand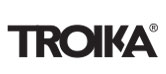 throughout the European Union

We represent as an agent in Poland the brand

We manufacture travel accessories under our own brand

We offer customers a unique educational toy 
Our clients include: retail store chains, owners of individual stationary and online stores, advertising agencies and corporate clients and government institutions.  

We cater to companies and provide them with functional, useful corporate gifts that serve as customer gifts or employee gifts.
Quality matters and we believe that such gifts having high use value serve in marketing longer.If you are interested in our products and would like to use them in your company, please contact us.


Customer Support
Full name:Red Bird GmbH
Address:Westhafenstr. 1, 13353 Berlin (GERMANY)
Shop Owner
Red Bird GmbH
Westhafenstr. 1
, 13353 Berlin
(GERMANY)
NIP: 5263361732
HRB : 225434 B
Konto: DE40110101002651877390
SWIFT/BIC: SOBKDEBBXXX
Bank: solarisBank AG
Visit one of our stores
If you want to pick up the order yourself or have a look at our products, you can do so in one of our stores. Check the addresses and delivery hours in order to choose the one tailored to your needs
View our stores