Add products by adding codes
Enter the product codes that you want to add to the basket in bulk (after a comma, with a space or from a new line). Repeating the code many times will add this item as many times as it appears.
Designer bottle with record-breaking thermal performance - keeps you cold for up to 24 hours !
Just two bottles of water are enough to cover your water needs
AutoSpout® closure - 100% leak and 100% spill protection.
Thermal water bottle Contigo Ashland Chill 590ml Matte Black
Water should be taken with you everywhere: to work, for a workout, on a trip or even to school. And especially in summer, it is important that it is sufficiently cool, refreshing and even more thirst-quenching. To keep it cool, it is helpful to steel water bottle Contigo Ashland Chill.
keeps drinks cold for up to 24 hours
capacity 590 ml
printed measuring tape
100% airtight seal
detachable carrying handle
additional protection of the mouthpiece against contamination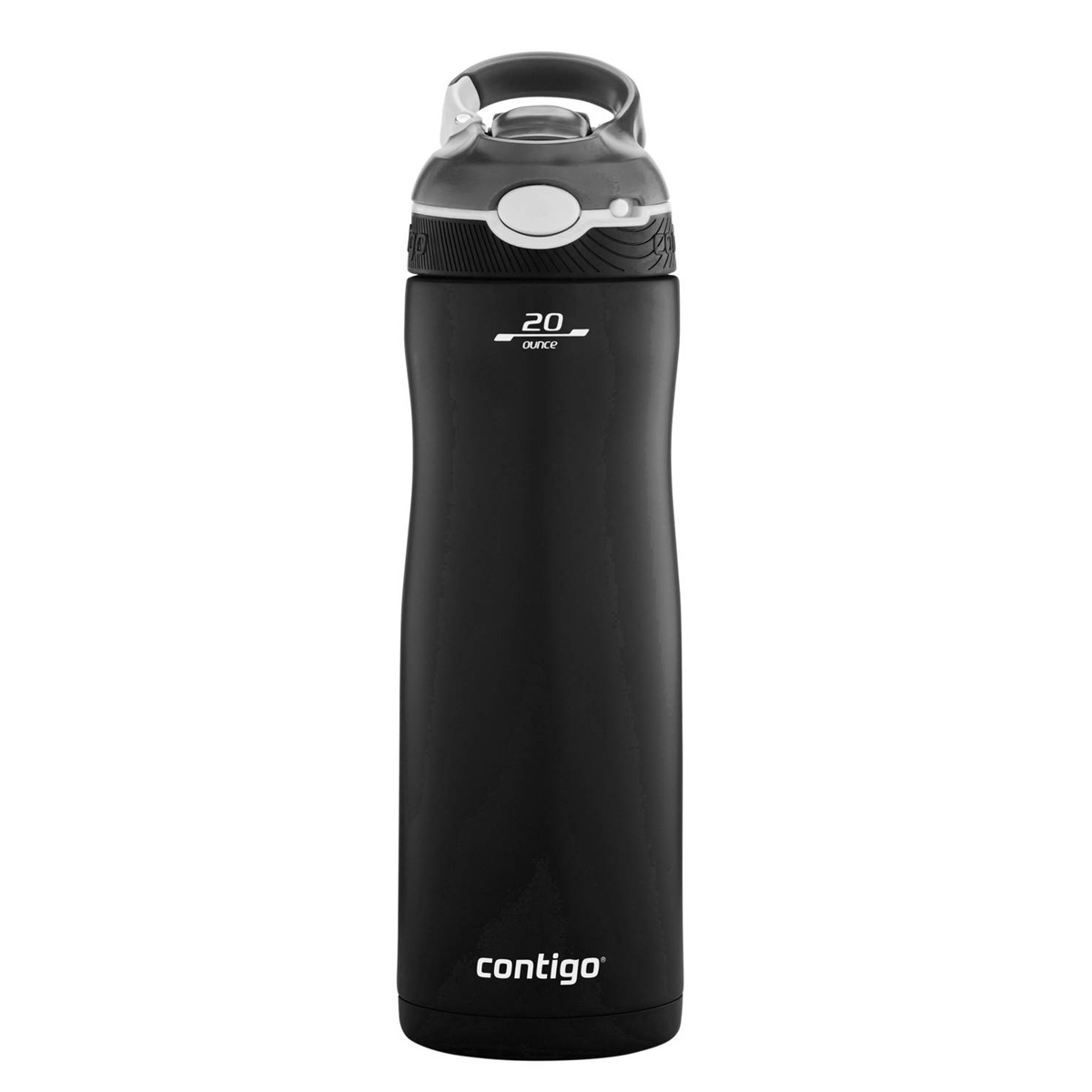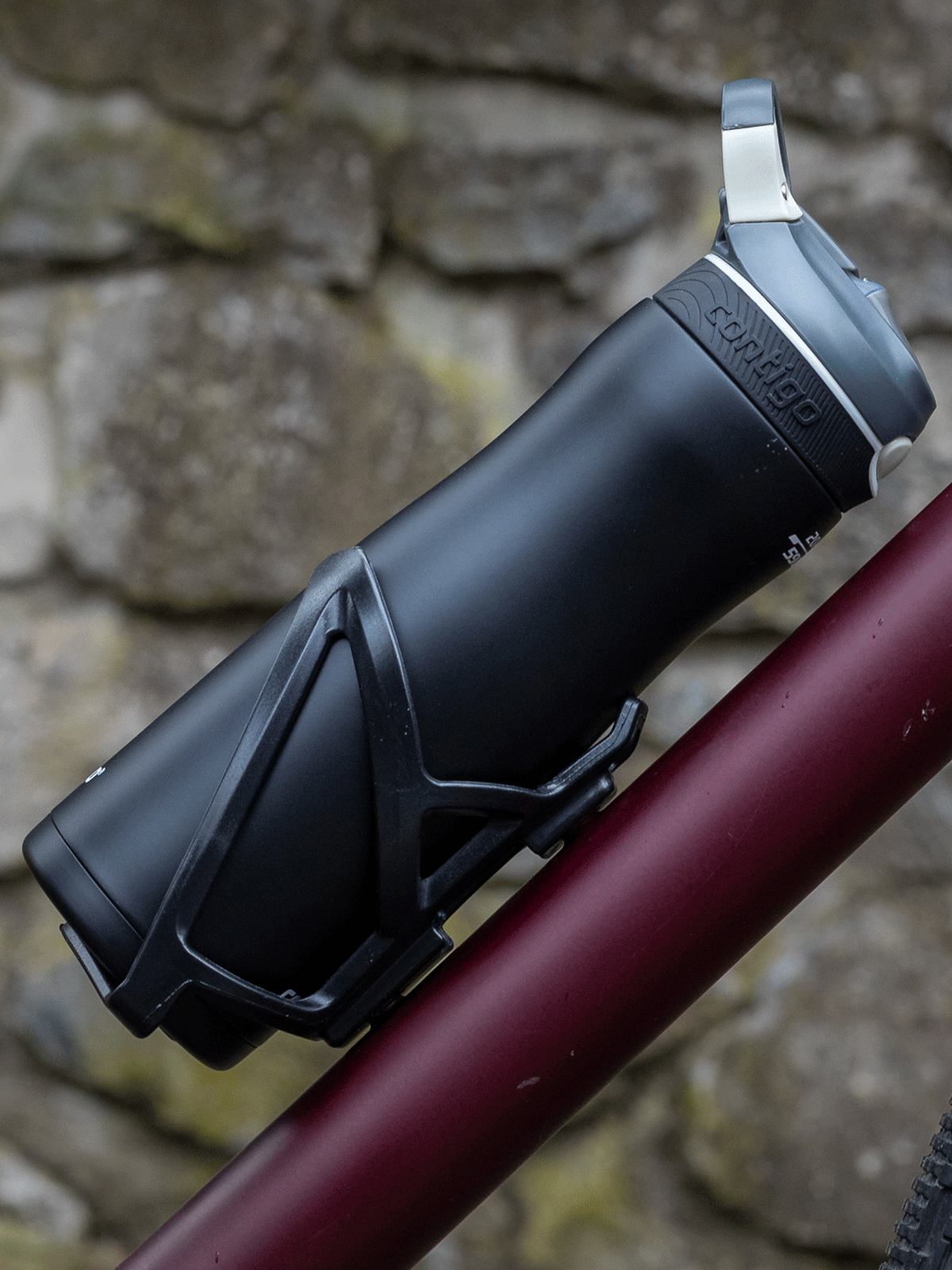 Sealed water bottle
Put a bottle in your backpack, run out of the house and not worry about anything spilling? It's possible! Contigo Ashland Chill water bottle this is because it features a cap with the AutoSpout system for complete leak protection. What's more, opening and closing the mouthpiece here is very easy - you press the button and drink, click the lid and close. You can easily do this with one hand, even while driving in the car.
Stainless steel water bottle
The stainless steel from which the Contigo Ashland Chill model is made is free of harmful bisphenol A (BPA). It is scratch and impact resistant and relatively lightweight. On top of that, it does not alter the taste of the drink that is poured into the bottle. Water or juice poured into the bottle will always be free of any foreign, unwanted aftertaste.
Thermal water bottles that keep water cool for a long time
Going on a day hike and want to carry cool water with you at all times? Invest in a steel water bottles Ashland Chill, which will keep your drinks cold for up to 24 hours. And if you put ice cubes inside them, the liquid will stay cold for even longer. Such great results are possible thanks to the vacuum insulation ThermaLock.
Complete drinking hygiene
Afraid that the mouthpiece in your bottle will get dirty if you put it on the ground or hide it in your backpack? Forget about it! The mouthpieces in Ashland Chill bottles are effectively protected against contamination. This is made possible by building an additional piece into their cap that covers the mouthpiece at times when you are not using it.
Water bottle with tube
Drinking without tilting your head is not only convenient, but also safe. Spilling or choking is less likely. This is why we have included a wide, comfortable straw in the Ashland bottles. Importantly, the straw can be easily removed for cleaning, giving you full access from all sides when cleaning.
Water bottle with handle - even more benefits
You think these are all the pluses they have water bottles Contigo Ashland? You are very much mistaken! Their additional benefits include:
Other advantages of the Ashland Chill Contigo, meanwhile, include:
Dishwasher safe.
Clip-on handle for easy transport on the move.
Push-button locking for additional protection against accidental spills.
Multi-functional use - can be used as sports water bottle, A bottle for school or a bottle for the office.
Convenient one-handed operation