Add products by adding codes
Enter the product codes that you want to add to the basket in bulk (after a comma, with a space or from a new line). Repeating the code many times will add this item as many times as it appears.
✅ New from Contigo - 1000ml bottle
✅ Drop-resistant
✅ Dishwasher safe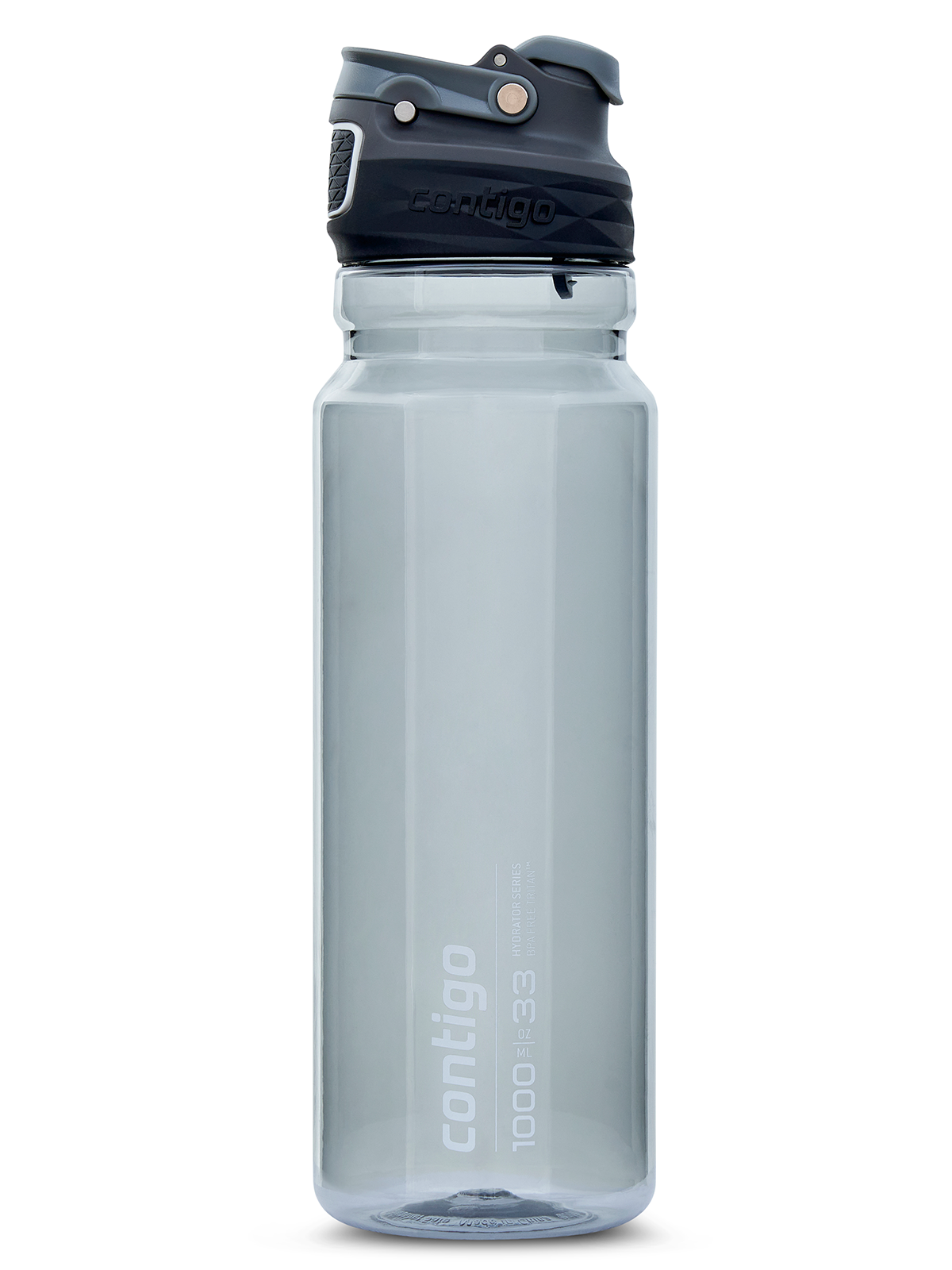 Contigo Free Flow water bottle 1000ml
Autoseal® technology - 100% protection against spills and leaks
Large capacity 1000 ml
Made of Tritan - resistant to crushing, breaking and other mechanical damage
Additional mouthpiece cover for greater hygiene
Both the body and the cap are dishwasher safe
Additional handle for comfortable carrying of the bottle
Made of BPA-free material
Contigo Free Flow reusable water bottle
The longer the trip, the more important it is to hydrate properly during the trip. Failure to do so can lead to headaches, dry mouth, drowsiness, irritability and even fainting. To guard against these - take Contigo Free Flow reusable water bottles with you. With a capacity of as much as 1,000 ml, they will provide up to half of an adult's daily water requirements.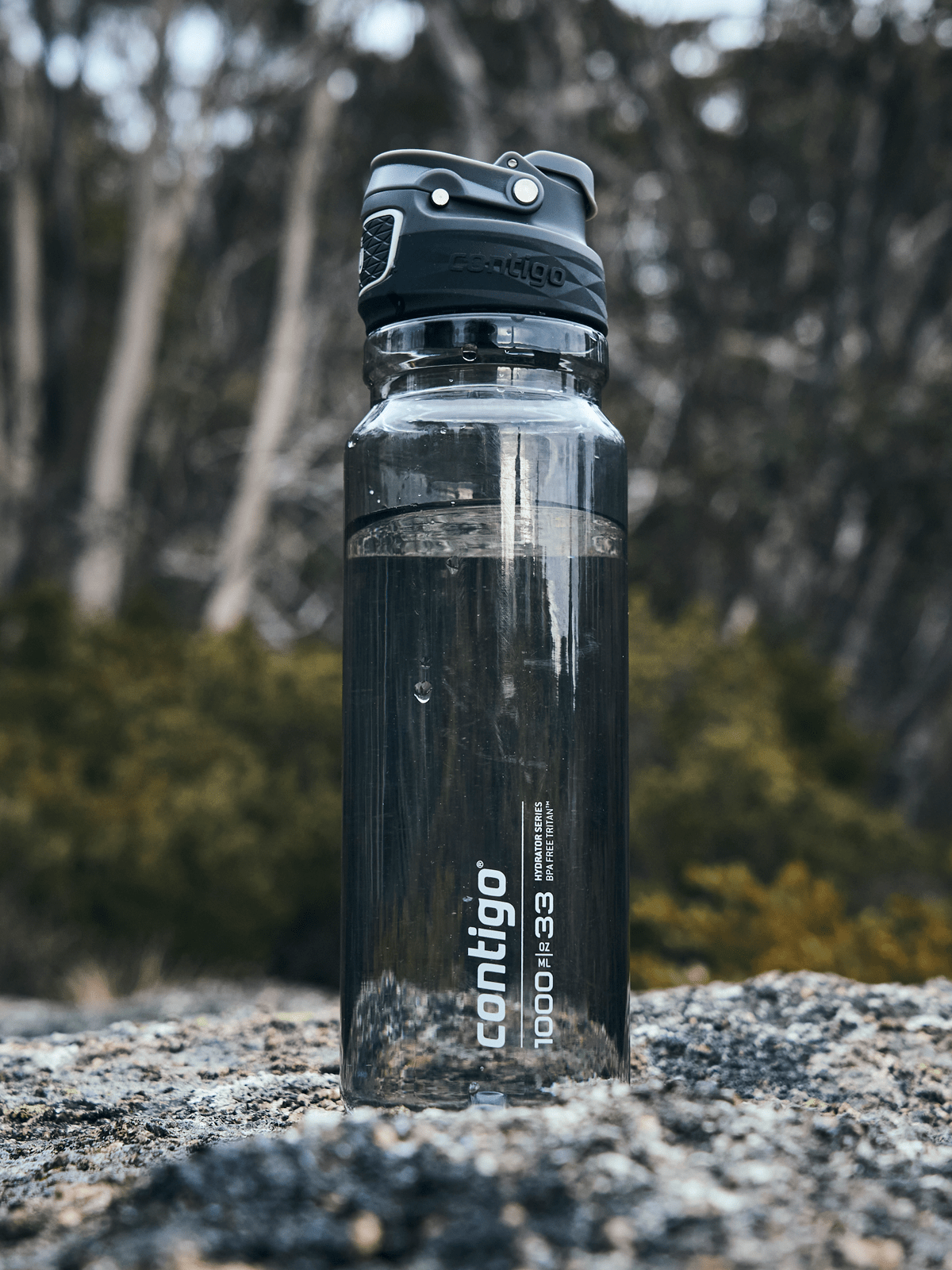 Tritan bottle Free Flow
The above product is made from tritanium - a great, modern material that looks just like glass. It is a safe material, free from such harmful substances as phthalates, bisphenols, halogens, sulphur, mercury, lead, nitrogen and cadmium. The Contigo Free Flow tritan water bottle is also shatterproof and impact resistant, lightweight, resistant to a wide range of temperatures and extremely difficult to scratch.
Free Flow Autoseal - leak-proof and convenient drinking
In the above models we have used our best patented Autoseal system. This is an automatic sealing technology that will only allow water to flow out of the mouthpiece when you hold down a dedicated button. So there is no fear of accidentally spilling yourself or the items you take with you. To make using the bottle more hygienic, its mouthpiece is protected by an additional lid.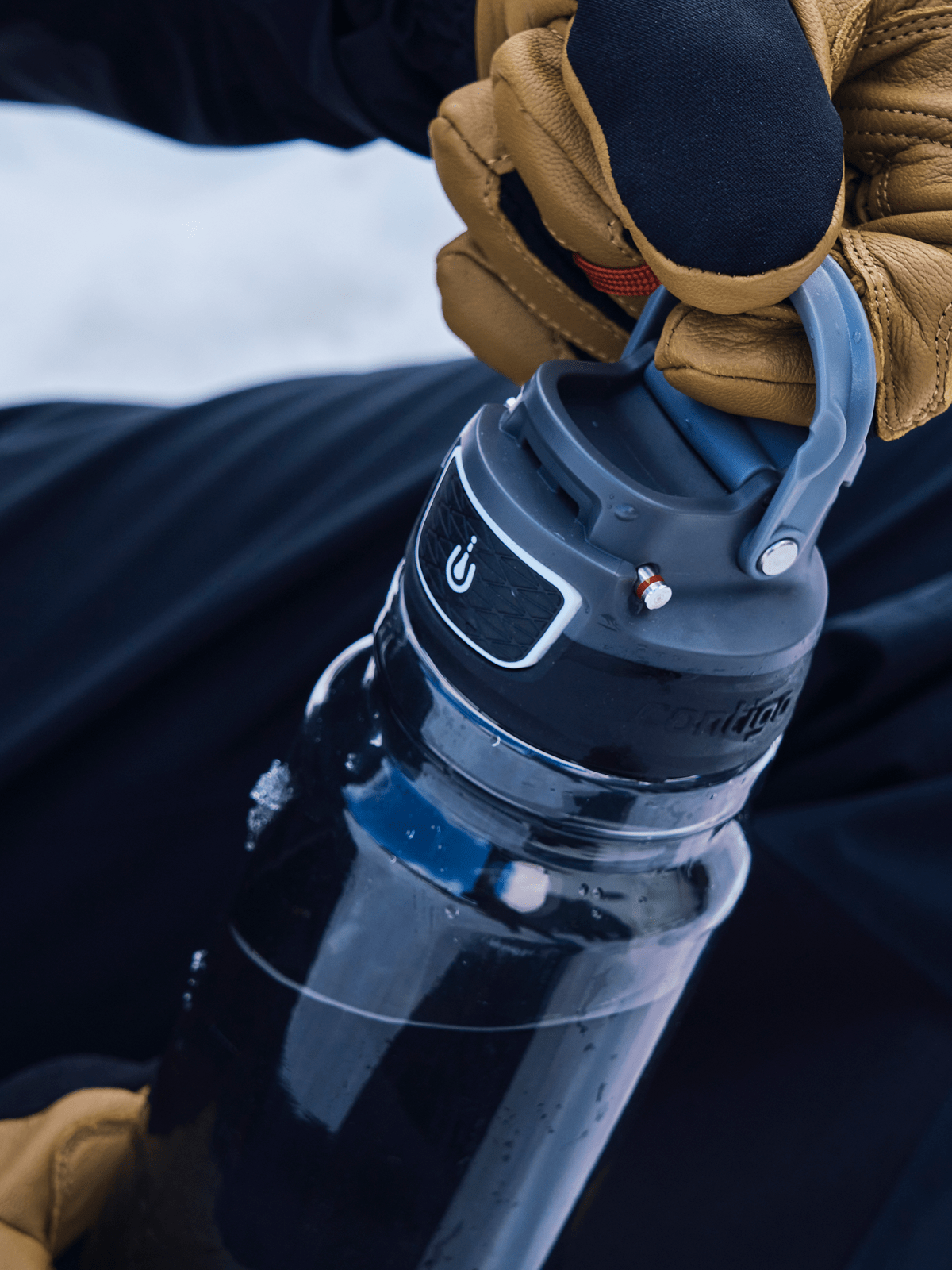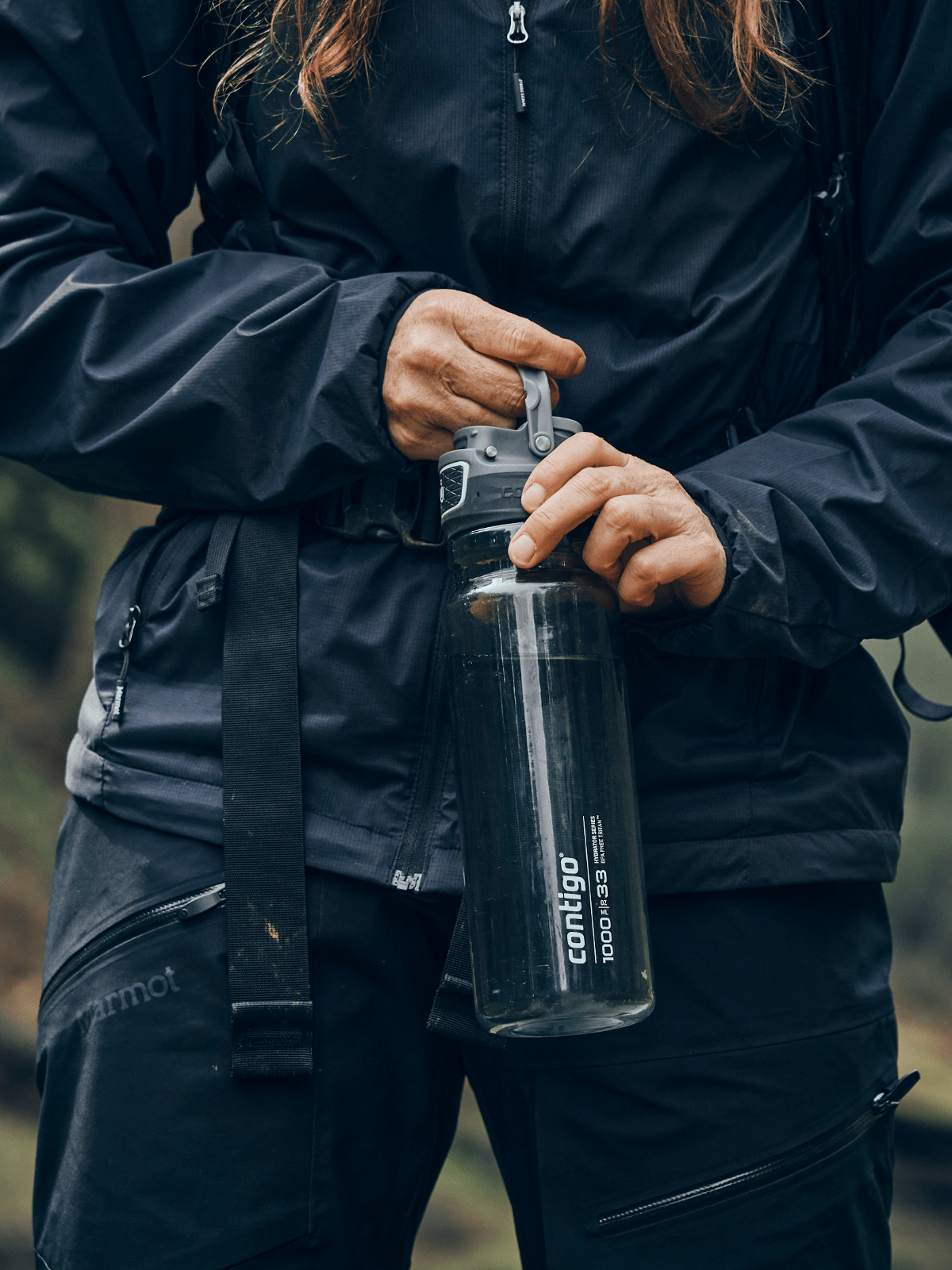 Contigo Free Flow - easy-to-clean water bottle
Would you like to be able to wash your water bottle in the dishwasher? No problem. You can clean the Free Flow model both manually and automatically. What's more, its cap cleverly disassembles into two parts, so you can thoroughly clean every nook and cranny.
Convenient to carry Contigo Free Flow bottles
Each of the above products has a strong indentation in its top. It makes it even more comfortable for you to grip the bottle and go with it on a hike, for a workout or to work. But that's not all. We have built into the cap an additional handy handle that allows you to attach the bottle to your rucksack or bag.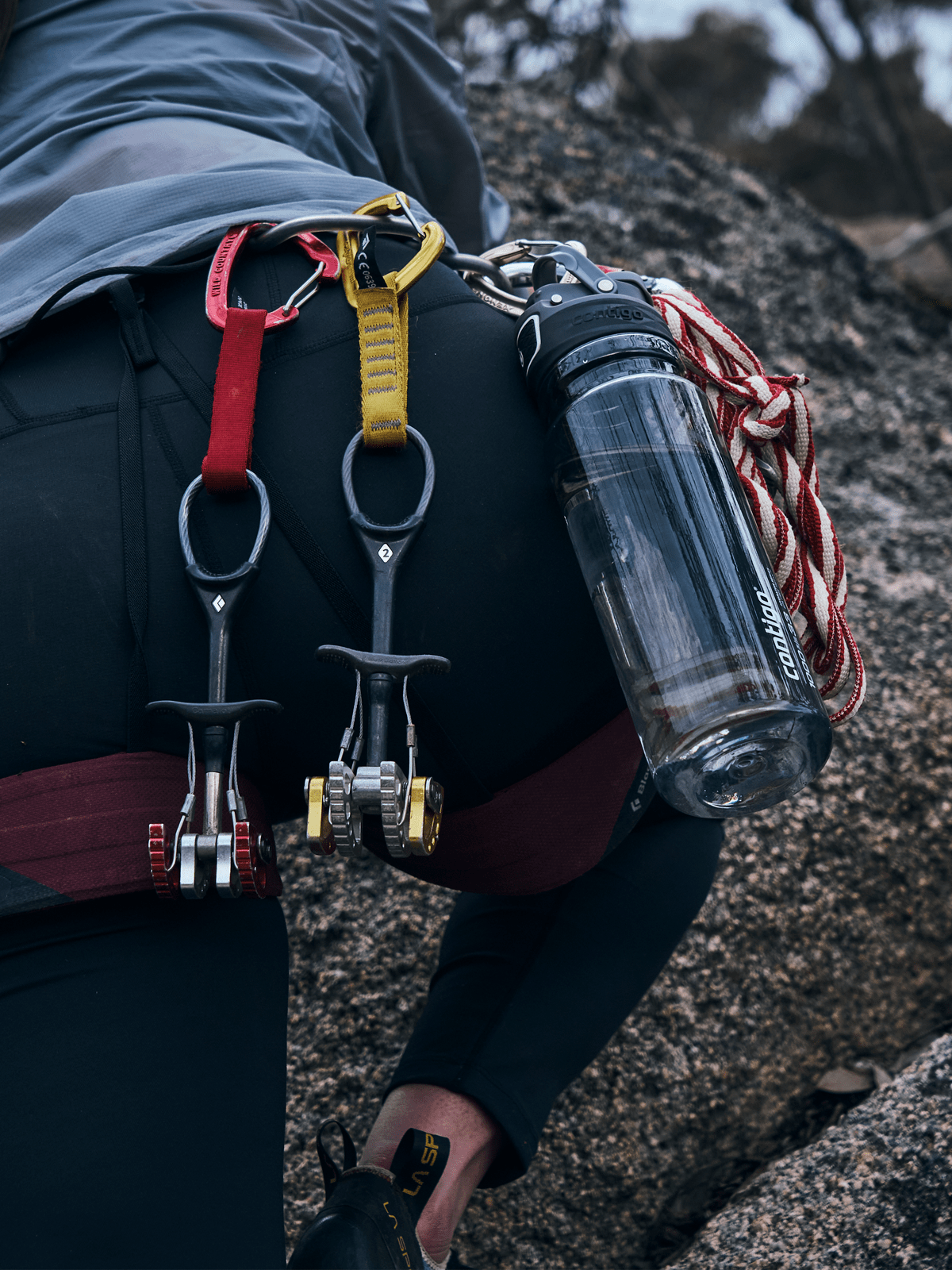 Extra large water bottles - Free Flow Contigo
In the shops, you will most often come across reusable bottles with a capacity of 500 ml or 700 ml. However, this size is too small for a really long trip. That's why our model means you can pour as much as 1,000 ml, which you can take wherever you want.
Grey
Convenient one-handed operation
Width of cup at widest point