Add products by adding codes
Enter the product codes that you want to add to the basket in bulk (after a comma, with a space or from a new line). Repeating the code many times will add this item as many times as it appears.
✅ Contigo Kids AUTOSPOUT is the perfect bottle
✅ Spill-proof sidekick for all children's adventures , even upside-down ones
Water bottle / bottle for children Contigo Easy Clean 420ml Strawberry Shakes
AutoSpout® closure - 100% leak protection and 100% spill protection.
You press - you drink. Click to close
Dishwasher safe - complete! Both body and cap.
Volume 420 ml
Carrying handle
Tight seal
The mouthpiece is protected from contamination when the bottle is closed
When you buy Contigo you get a unique product every time, fine-tuned to the smallest detail
Be eco - replace your plastic bottle with a reusable bottle from Contigo
Made of BPA-free material
Autospout - 100 % watertight, 100 % protected
To open the bottle, all you have to do is press one button, which opens the mouthpiece. You drink with ease, quickly quenching your thirst. You close the bottle with one hand, tucking it under the mouthpiece cover. 100% watertight seal and 100% protection against contamination. Thanks to the straw, it is comfortable to drink without tilting, e.g. when cycling or driving. Ideal for a long day at nursery school.
Hygiene is important
This was the aim of the designers from the start. No nooks and crannies, no confined spaces, no loose parts that can be lost....
All parts are dishwasher safe on the top shelf. The bottle is suitable for children aged 3 years and older.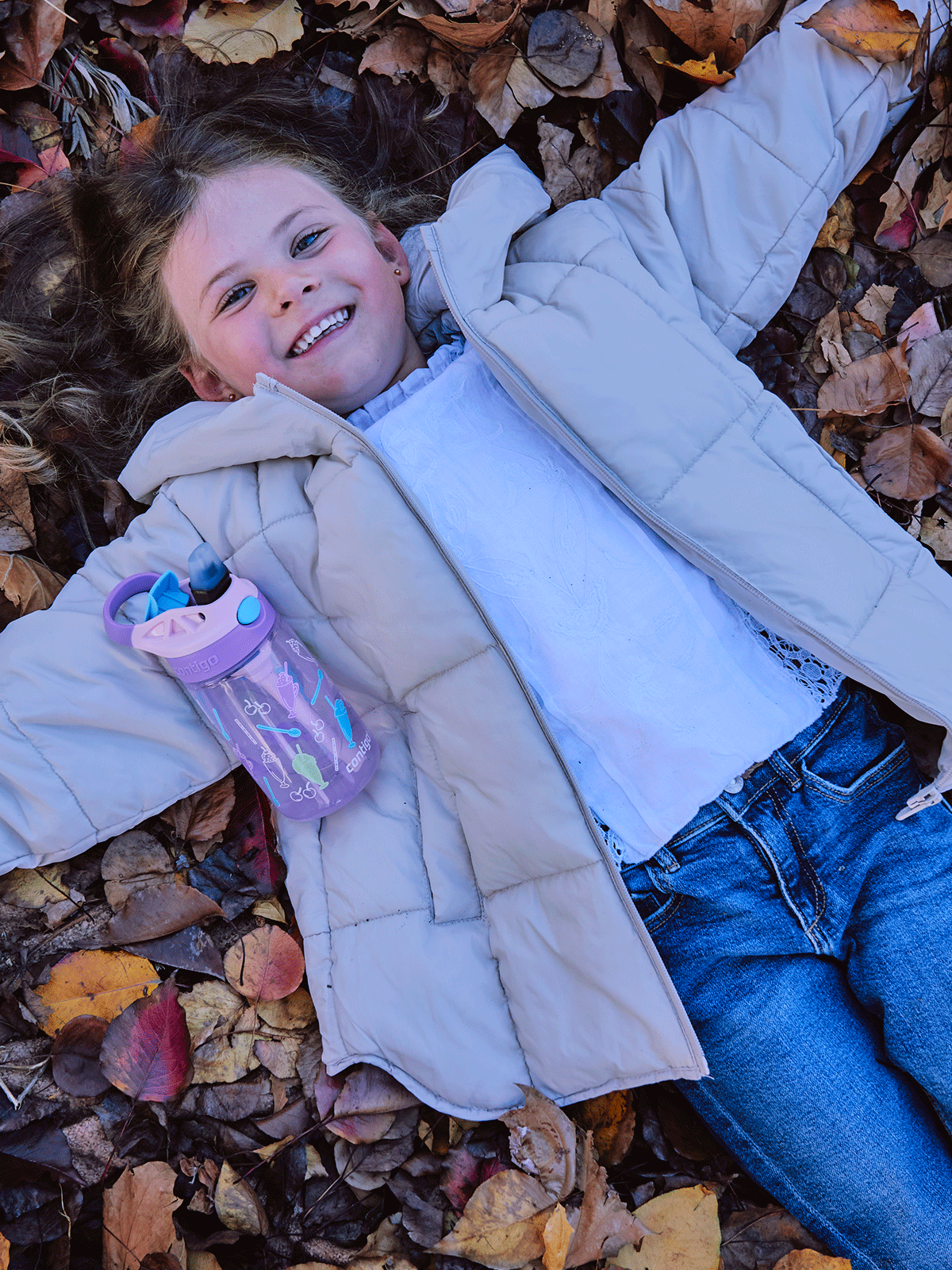 One bottle for many years
By using a reusable bottle, you are contributing to a significant reduction in your carbon footprint. Our bottles are completely safe for health, without harmful bisphenols (BPA)
Additional benefits of the Contigo Easy Clean Bottle
AUTOSPOUT™ anti-spill technology ensures leak and spill resistance.
One-handed operation
One-piece nut with no loose parts to lose.
Safe drinking - the protective mouthpiece guard protects against dirt and debris
Easy to clean cap - designed to provide easy access to all areas where dirt and debris could get trapped
Fits most cup holders
Soft-touch carry handle for easy transport on the go
Angled straw allows access to every drop
Convenient one-handed operation