Add products by adding codes
Enter the product codes that you want to add to the basket in bulk (after a comma, with a space or from a new line). Repeating the code many times will add this item as many times as it appears.
✅ New from Contigo - 700ml thermal bottle / thermal mug
✅ Keeps you cold for up to 29 hours and warm for up to 10 hours
✅ Dishwasher safe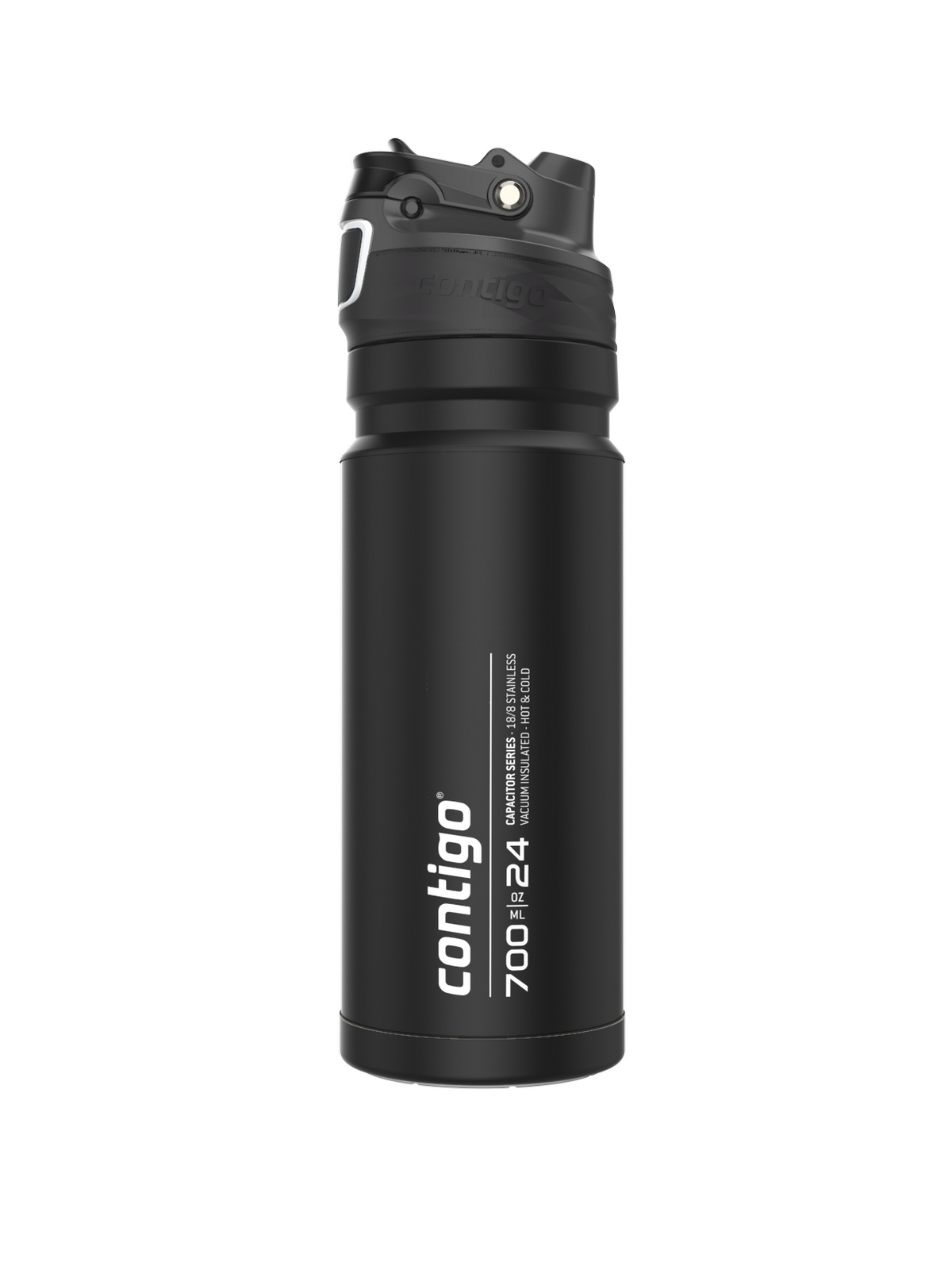 Thermal bottle / Thermal mug Contigo 700ml Free Flow - Black
Autoseal® technology - 100% protection against spills and leaks
Keeps you warm for 10 hours and cold for 29 hours
Capacity 700 ml
Both the body and the cap are dishwasher safe
BPA free
Contigo Free Flow bottle with Thermalock vacuum insulation
The basis of any thermal bottle is adequate thermal insulation properties. In models Free Flow SS The Thermalock double vacuum insulation is responsible for this temperature maintenance. This perfect thermal lock means that a hot drink poured into the container will stay hot for 10 hours, while a cool lemonade or water will stay cold for 29 hours. This impressive performance will come in handy on any journey, whether on foot, by train, bus or in your own car.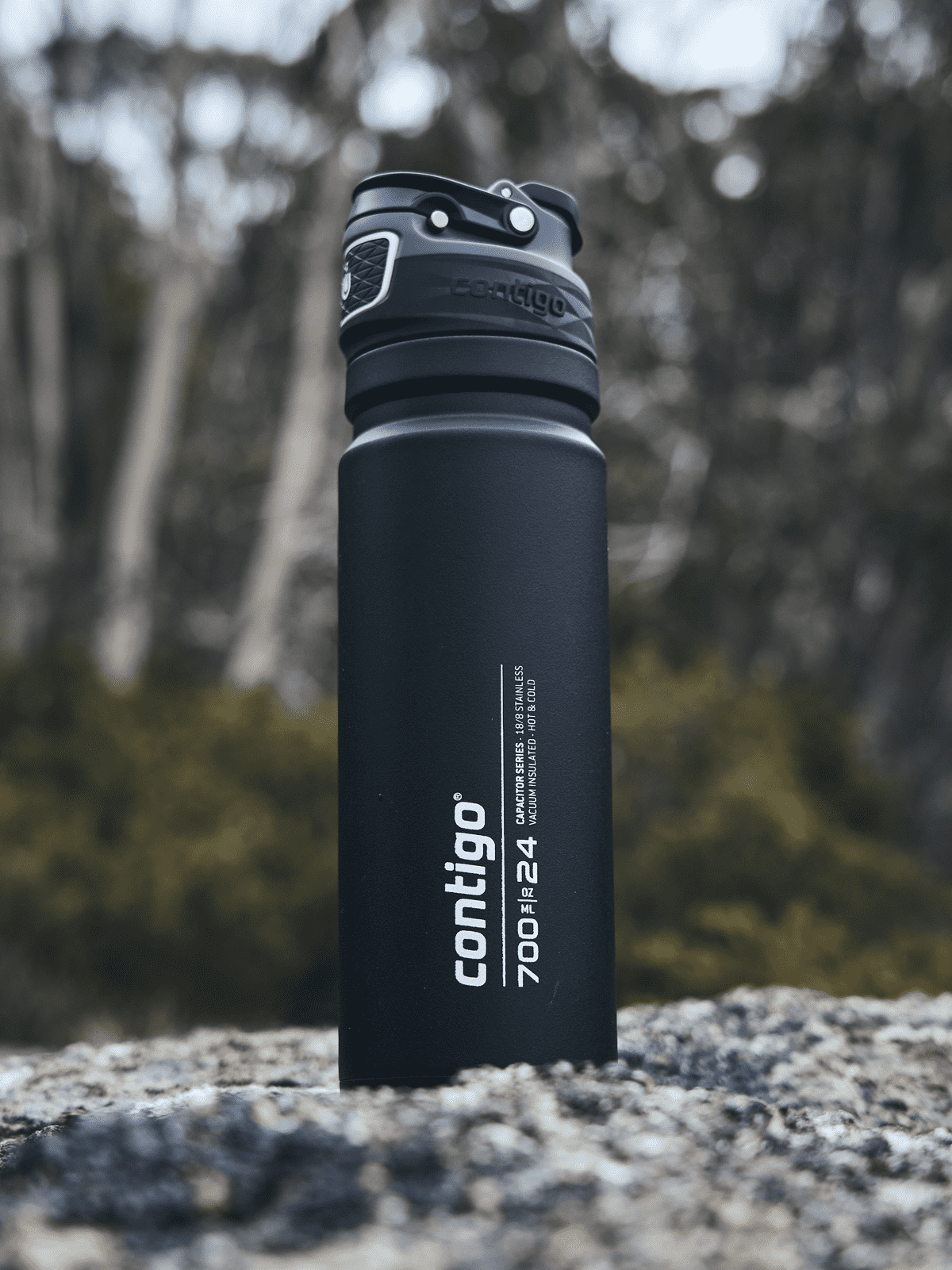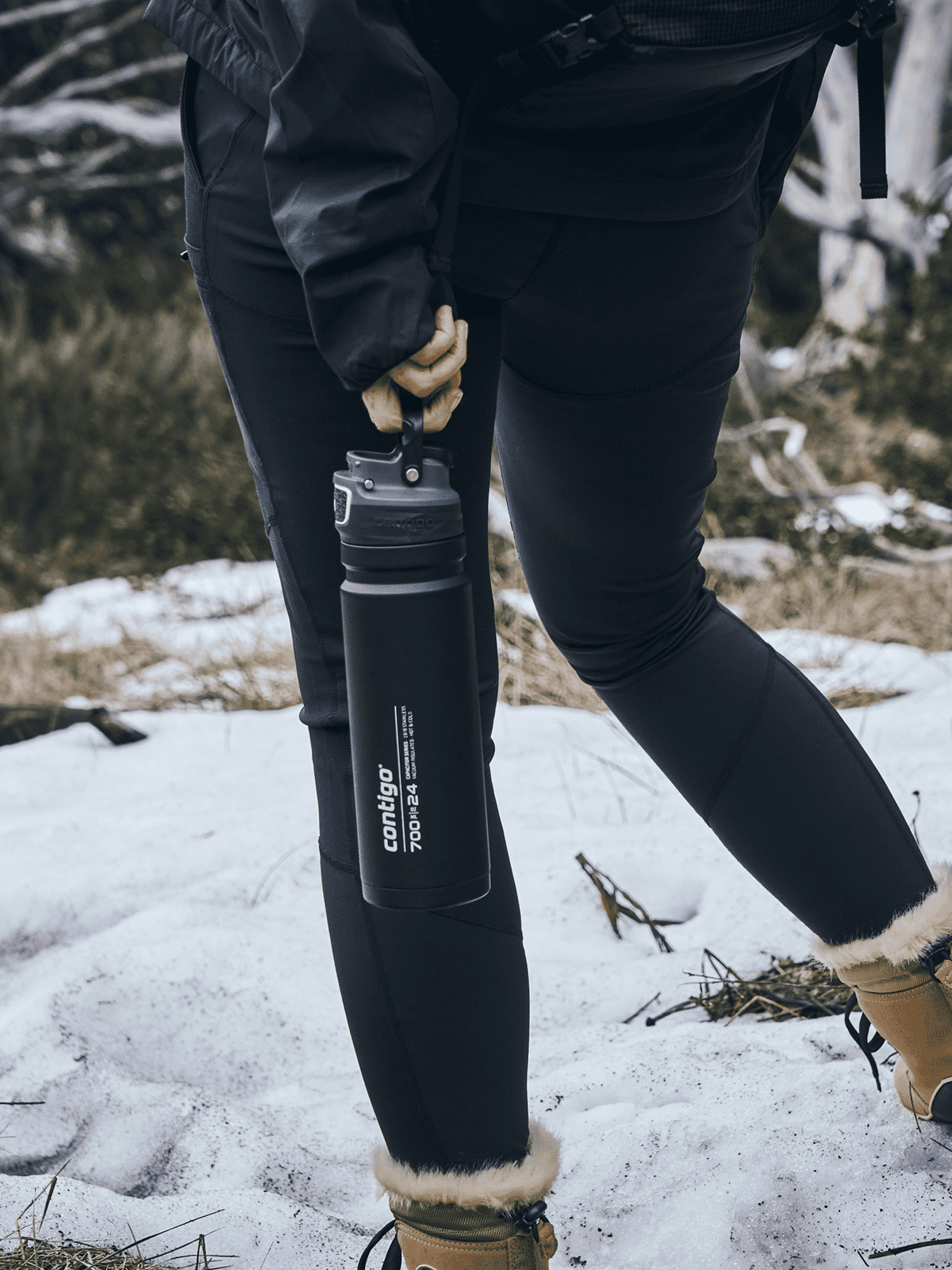 Contigo Free Flow steel thermal mug
The body of the above model is made of sturdy 18/8 stainless steel. This corrosion-resistant material is both highly durable and resistant to impacts and falls. For the cap, on the other hand, we have used plastic with a high quality rating here. Both materials mentioned are free of harmful bisphenol A.
Easy-to-clean thermal bottle - Free Flow Contigo
Want to wash your bottle in the dishwasher? No problem! Both the body and the cap of the Free Flow model can be cleaned in this way with confidence. Just open the mechanism under the cap for a better result - then the water and cleaning ingredients will reach all its nooks and crannies.
Free Flow - thermal mug with Autoseal technology
100% leak-proof and complete drinking comfort - both guaranteed thanks to the innovative Autoseal system. Free Flow cups are products from which coffee or water will never spill. Even when you put the thermos in your rucksack with a load of other things. This is because to open the mouthpiece, you have to press and hold the button and in addition open the mouthpiece lid.
What other advantages are there to Contigo Free Flow thermal bottles?
What are the additional features for which users love these products? Among the unquestionable advantages are the practical twist-off handle, the non-slip soft base and the possibility to unfold the lower part of the cap for closer cleaning. The textured band around the cap makes it easier to open with wet hands or when wearing gloves. And with a practical 700 ml capacity, you really will have plenty of your favourite coffee or other beverage with you at all times.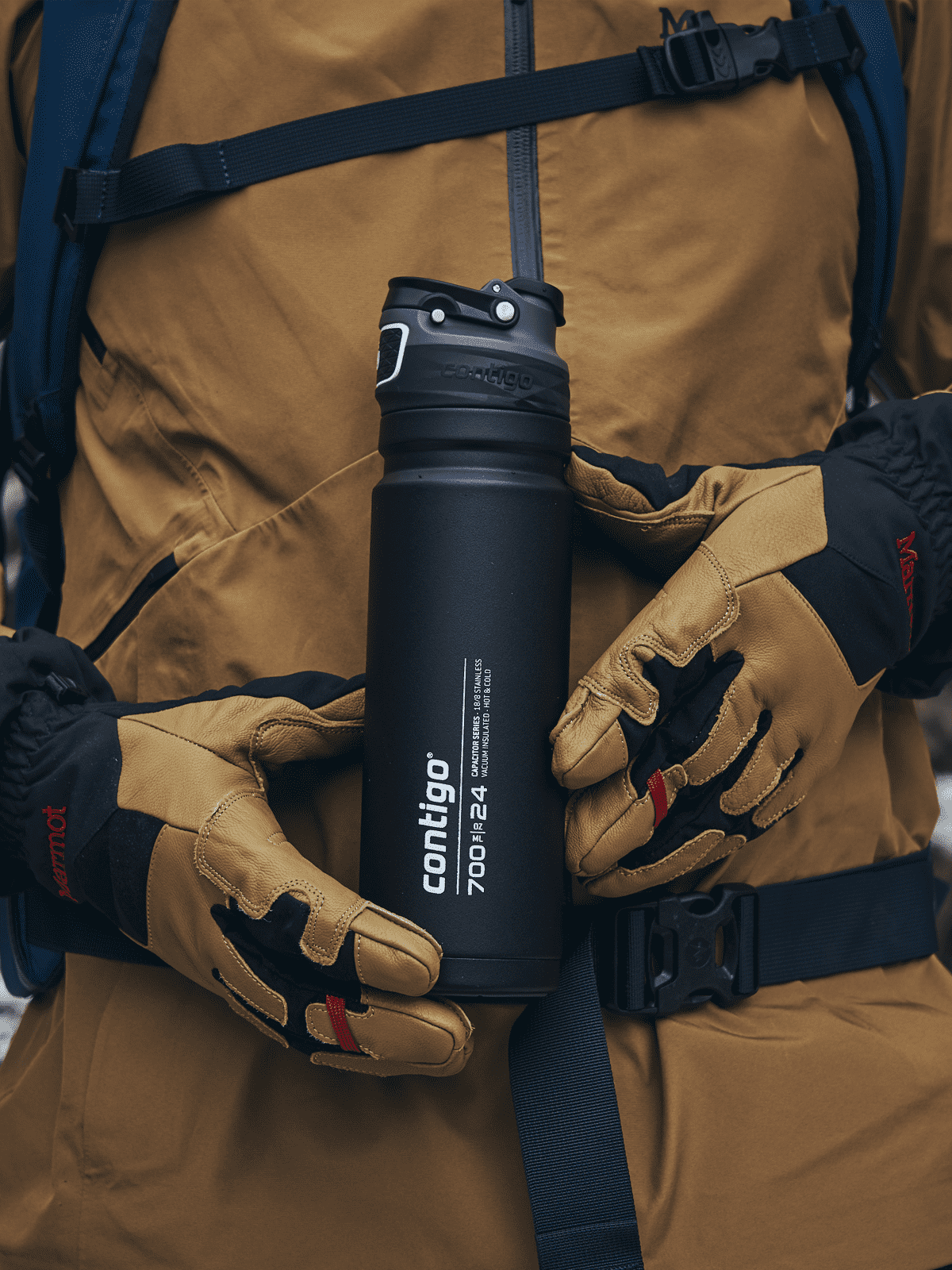 Contigo with your print
Want to make your brand stand out from the crowd? Choose the iconic Contigo products printed or engraved with your company logo. We carry out such designs from 24 pieces. Send us your logo or graphic in *.eps, *.cdr, *.pdf, *.ai graphic format in 300dpi resolution and CMYK colours and we will prepare the visualisation for you. Send your enquiry to b2b@redbird.pl and we will prepare an attractive price and visualisation of your mug.
Convenient one-handed operation
Width of cup at widest point