Add products by adding codes
Enter the product codes that you want to add to the basket in bulk (after a comma, with a space or from a new line). Repeating the code many times will add this item as many times as it appears.
Bokserki męskie SAXX Volt Cytrusy SolarCitrus
✅Bokserki sportowe SAXX Volt - wykonane z przepuszczającej powietrze siateczki.
✅Funkcjonalne bokserki slim fit zapewnią Ci maksymalne poczucie komfortu

Bokserki męskie SAXX Volt Cytrusy SolarCitrus
Bielizna zaprojektowana specjalnie do uprawiania sportu i innych aktywności sportowych. Kiedy biegasz, skaczesz itd. Twoje jaja są jak dwa jajka na kursie kolizyjnym. Volt to bielizna sportowa, która zapewni Ci wsparcie, ochronę i komfort. Wykonana z materiałów odprowadzających wilgoć, jest to najlepsza bielizna do treningu, ćwiczeń i wszelkiej aktywności fizycznej. Wyposażona w BallPark Pouch™ lub BallPark Pouch™ PRO (oba te rozwiązania zapewnią Twoim jajom odpowiednią stabilizację). Zaprojektowane, aby wspierać Cię na siłowni, na boisku lub gdziekolwiek indziej, gdzie jesteś aktywny. Zapewnij sobie przewagę fizyczną dzięki najlepszej bieliźnie wyczynowej. Ten sportowy strój doda osobowości Twojemu następnemu treningowi.
Materiały
88% Poliester, 12% Elastan
Wytrzymałe włókna poliestrowe w połączeniu z elastanem tworzą funkcjonalny materiał sportowy.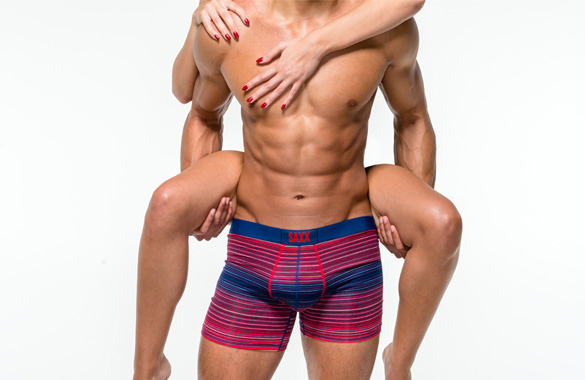 BallPark Pouch - Zaparkuj kulki na właściwym miejscu!
Bielizna męska wymyślona na nowo.
Każda para bokserek SAXX została zaprojektowana w taki sposób, aby wszystko trzymało się na właściwym miejscu. Po co te tarcia?
Three-D Fit - Dbamy o Twój interes!
Aż 9 paneli elastycznej dzianiny opina główne grupy mięśni.
Bez podwijania, marszczenia, ściągania.
Tylko się ruszysz, a z Tobą ruszy się 9 idealnie dopasowanych kawałków materiału.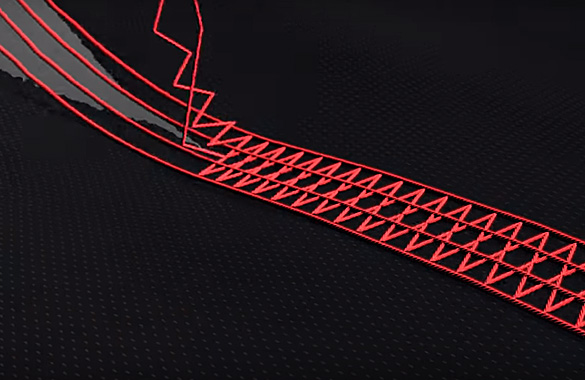 Flat Out Seams - Płaskim na zewnątrz!
Odwracamy nieodwracalne.
Płaskie szwy zawsze na zewnątrz.
Tak jest wygodniej dla Ciebie.
Anti-Roll Waistband - Nie marszcz się!
Szeroka i supermiękka elastyczna guma trzyma wszystko na właściwej wysokości bez względu jak i gdzie się ruszasz.
Nie marszczymy Freda.
88% poliester, 12% spandex